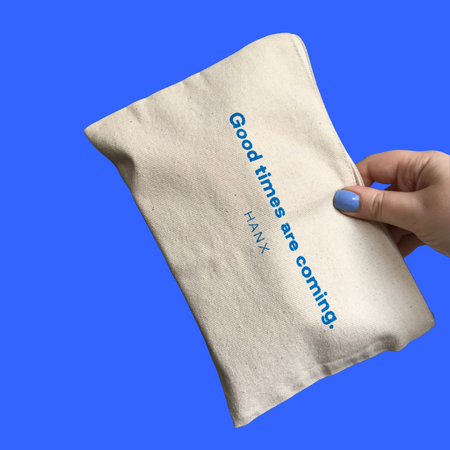 Year of Great Sex Gift Set
 
Give the gift of a year of great sex. It's what they really want...
Save 30% with our just-launched Year of Great Sex Set w... Read more
 
Give the gift of a year of great sex. It's what they really want...
Save 30% with our just-launched Year of Great Sex Set which includes:
One year's supply of our ultra-thin, vegan condoms (that's 12 x our best-selling 10 packs!). They're ultra-thin, natural and vegan, too.


A HANX zip pouch, designed for stashing your condoms, bathroom essentials or secrets. Made from organic cotton and printed with a cheeky message, it's exactly what we'd like to find in our stocking.


A HANX postcard ready for your festive sweet nothings.


Free UK shipping, too.
Less
The Inside Scoop
Rated 4.8 out of 5
Best condoms
Vegan ✅ No babies made ✅
Comfortable
Comfortable, and so much more feeling than with the regular product
Thank you
Contraception made with women in mind
After struggling with contraception for so long and hating the feel of generic c...
As a vegan I found it really hard to…
As a vegan I found it really hard to find contraceptives/condoms so I am super h...