5 Reasons You Should Use HANX Lube
Banish vaginal dryness and embrace your sexuality with HANX Lubricant
Use code NEW20 for 20% off!
1) Natural as possible
Our vegan Lubricant is designed to be as gentle and as natural as possible. No harsh, unnecessary chemicals, no weird flavourings and we never test on animals.
It's also water-based, which means it's safe to use with condoms and toys too.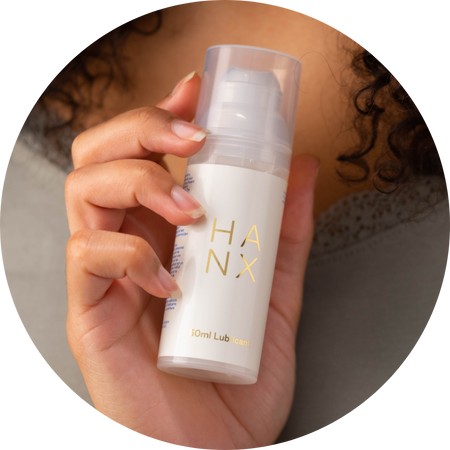 2) Designed by doctors
HANX Co-Founder Dr. Sarah Welsh (right) has years of experience in NHS gynaecology and obstetrics.
Designed to be similar to the real thing, HANX lube is pH balanced to 4.5, as close as possible to your healthy vaginal pH which sits between 3.8 to 4.5. It's all about minimising the presence of harmful bacteria and keeping the healthy bacteria happy.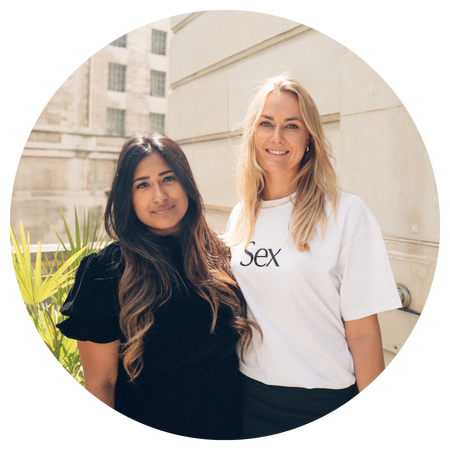 3) No unnecessary chemicals
What you won't find in our lubricant is glycerin. Prolonged use of glycerin-based lubricants can actually dehydrate and damage vaginal tissue, which can cause real irritation if you're experiencing menopause.
Plus: lube containing glycerin can encourage vaginal thrush, something you definitely don't want to be dealing with
4) Trusted and top-rated
Ranked as a top lube by Glamour, Evening Standard, Red Magazine and Excellent Reviews, we're also rated Excellent on TrustPilot, with hundreds of glowing reviews.
5) Delivery is easy and discreet
We ship your sexual wellness essentials in plain, unbranded outer packaging. As for what's inside? The Guardian says we sit beautifully alongside your Charlotte Tilbury and Glossier faves - plus, shipping is free when you spend over £30.
"If you ever suffer from UTI's after sex, you'll want to try HANX condoms."
"This discreet and luxuriously packaged subscription box comes straight to your door to save you the embarrassment of buying condoms in store."
"Our personal health and the health of the planet are more closely intertwined than you think. HANX sells biodegradable vegan condoms made from fair rubber and paraben-free ingredients."
Try HANX Lubricant now, with 20% off using code NEW20
Use code NEW20 for 20% off your first order!