5 Reasons To Start Using Pregnancy Support
Get the nutrients necessary for pre- and post-partum with our new, doctor-designed supplement.
1) Backed by science
Designed by a mum for mums, Pregnancy Support is formulated for optimum absorption of nutrients. It's also gluten-free, non-GM, with no added sugars or preservatives.
Unlike some supplements out there, it contains no nasty fillers. Just high quality ingredients from our trusted suppliers.
2) Doctor designed
HANX Co-Founder Dr. Sarah Welsh has years of experience in NHS gynaecology and obstetrics.
With advice from our our trusted nutritionist partner, she led the development of our first supplement specifically to support the news of soon-to-be, expectant and new mums.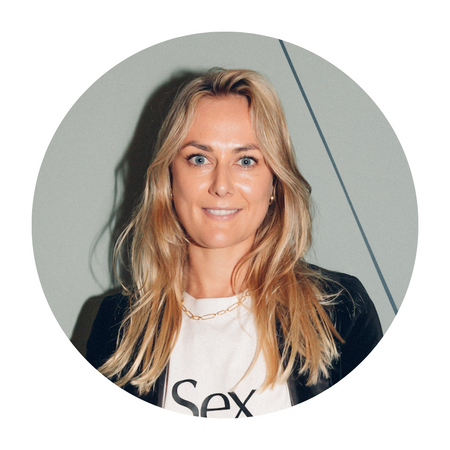 3) Naturally sourced ingredients
The journey towards welcoming a new baby is an exciting time - and your body needs all the support it can get. To help you along the way, we use key ingredients including Folic Acid, Iron, Zinc, Choline, Vitamins B12, B3 and B6.
It's all about making sure you're all topped up on essential nutrients - and able to navigate pregnancy side effects, too. (Fatigue, anyone?) 🥱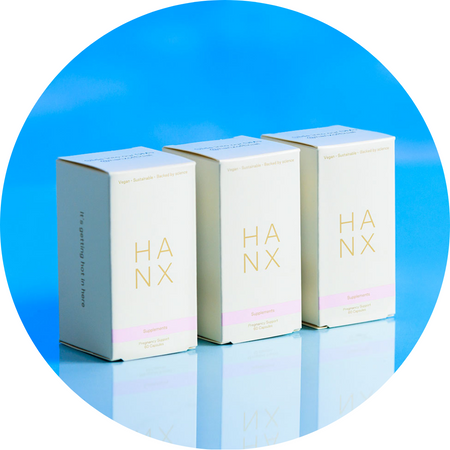 4) Trusted and top-rated
Our first supplement, Libido Lift, has received rave reviews, and we've been featured in Vogue, Evening Standard, the Guardian and Women's Health. We're also rated Great on TrustPilot, with hundreds of glowing reviews.
5) Delivery is easy and discreet
We ship Pregnancy Support in plain, unbranded outer packaging. Plus, the boxes are made from recyclable cardboard, and the bottle itself is 100% compostable.
"If you ever suffer from UTI's after sex, you'll want to try HANX condoms."
"This discreet and luxuriously packaged subscription box comes straight to your door to save you the embarrassment of buying condoms in store."
"Our personal health and the health of the planet are more closely intertwined than you think. HANX sells biodegradable vegan condoms made from fair rubber and paraben-free ingredients."
Try HANX Pregnancy Support now!