5 Reasons You Should Use HANX Libido Lift
Want to support your sex drive? Introducing HANX Libido Lift, our first ever natural supplement to support libido in women.
Use code NEW20 for 20% off!
Don't miss out - be the first to get our best-selling Libido Lift, shipping from June 21st.
1) It's natural as possible
Designed to help you relax, de-stress and get in the mood, our natural supplement includes:
maca root powder to boost mood
vitamin B6 to help reduce fatigue
pine bark extract to support blood flow
2) It's designed by doctors
Formulated by our Co-Founder, gynae expert Dr. Sarah Welsh, with input from our expert nutritionist partner, Libido Lift is a vegan-certified food supplement.
Ideal if you're experiencing low libido post-partum or during menopause - and more general sex drive dips.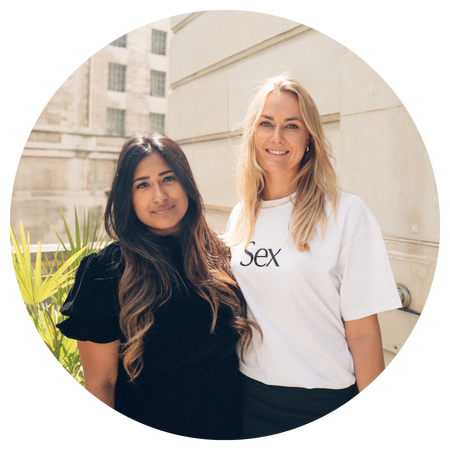 3) It's sweet and simple
A delicious peach flavour, it can be taken either two hours before sex, or as part of your daily well-being routine.
Simply stir one sachet of the natural peach-flavoured powder into your drink of choice, sip and get ready to get in the mood. Each box contains 10 sachets.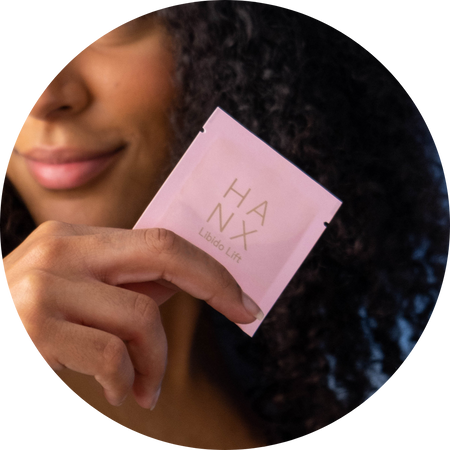 4) We're trusted and top-rated
Libido Lift is an online-exclusive, but HANX is stocked in Boots, Tesco, Sainsbury's and more - plus, we have hundreds of glowing 5 star reviews on TrustPilot!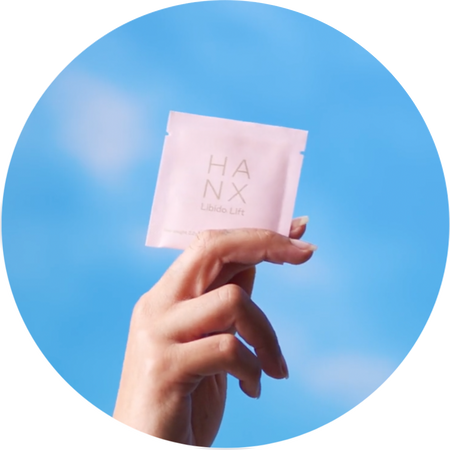 5) Delivery is easy and discreet
We ship your sexual wellness essentials in plain, unbranded outer packaging. As for what's inside? The Guardian says we sit beautifully alongside your Charlotte Tilbury and Glossier faves - plus, shipping is free when you spend over £30.
"If you ever suffer from UTI's after sex, you'll want to try HANX condoms."
"This discreet and luxuriously packaged subscription box comes straight to your door to save you the embarrassment of buying condoms in store."
"Our personal health and the health of the planet are more closely intertwined than you think. HANX sells biodegradable vegan condoms made from fair rubber and paraben-free ingredients."
Try Libido Lift now, with 20% off using code NEW20
Use code NEW20 for 20% off your first order!