5 Reasons You Should Switch To HANX Condoms
Be safe, sustainable and sexy with our top-rated and trusted Condoms.
Use code NEW20 for 20% off!
1) They're natural and sustainable
Our Condoms are designed by our doctor co-founder to be as gentle and as natural as possible. No harsh, unnecessary chemicals, no weird flavourings and we're even officially vegan certified, unlike most.
Our condoms are made from latex which has been responsibly sourced, have no harmful chemicals, and reduced energy consumption and waste - even Mother Earth deserves a happy ending.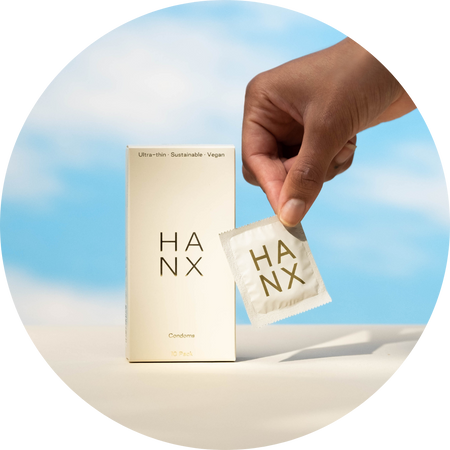 2) They're ultra-thin and feel great
Our condoms are only about 0.055mm to 0.065mm thick. Struggling to picture how thin that is? Same. So we looked it up. And to use a very topical analogy, it's roughly the width of one lonely, little pube.
We've got over 400 5-star Trustpilot reviews, and customers say our Condoms feel 'like skin on skin' and 'are the best so far'.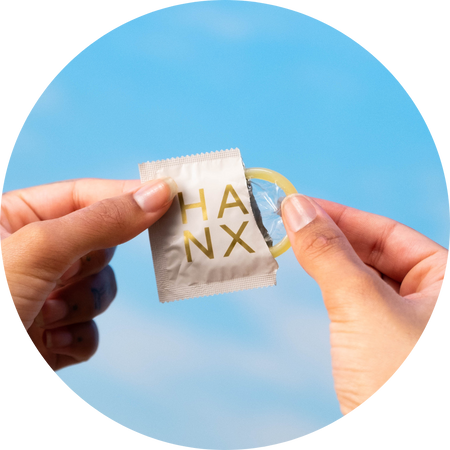 3) They come with peace of mind
HANX condoms are verified by the CE mark, are FDA approved and undergo rigorous testing to ensure maximum safety.
Plus, condoms protect from STIs as well as pregnancy, unlike many other forms of contraception.
4) We're taking on the johnny big boys
Our co-founders, Farah and Sarah, quit in their jobs in finance and gynaecology to create HANX.
We believe it's time the world stopped being weird about our sex lives, and that starts with unapologetic sexual and intimate health for all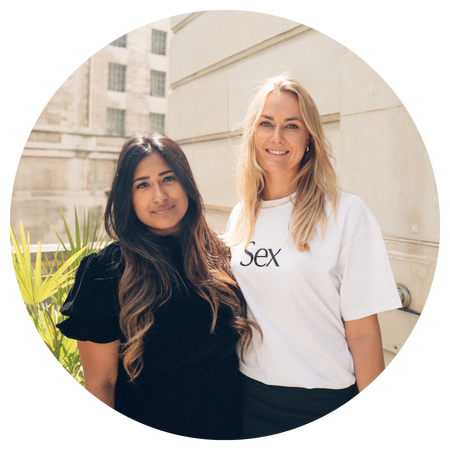 5) Delivery is easy and discreet
We ship your sexual wellness essentials in plain, unbranded outer packaging. As for what's inside? No more macho condom packaging that's straight out of an 80s porno that you're embarrassed to get out the bedside table.
Plus, shipping is free when you spend over £30.
"If you ever suffer from UTI's after sex, you'll want to try HANX condoms."
"This discreet and luxuriously packaged subscription box comes straight to your door to save you the embarrassment of buying condoms in store."
"Our personal health and the health of the planet are more closely intertwined than you think. HANX sells biodegradable vegan condoms made from fair rubber and paraben-free ingredients."
Be safe, sustainable and sexy with these gynae-approved Condoms.
Use code NEW20 for 20% off your order!
(Offer applies to 3 & 10 pack Condoms, Libido Lift and 50ml Lubricant)