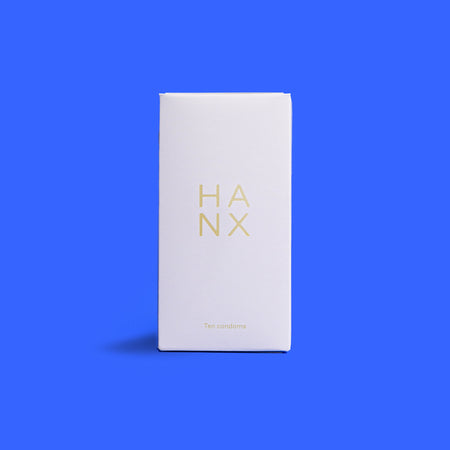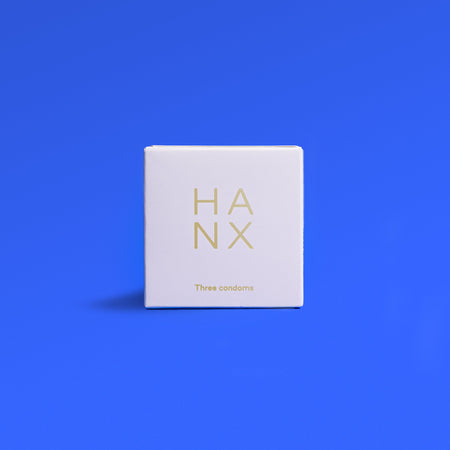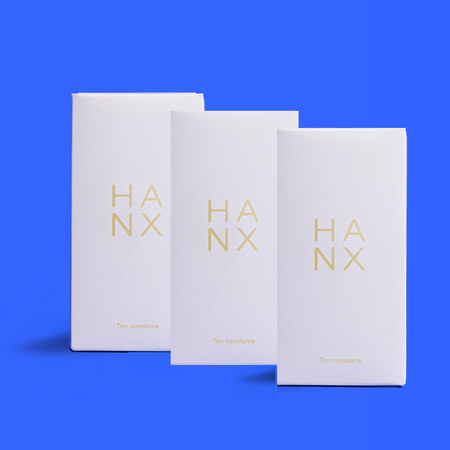 Condoms - HANX Subscription
The one that started it all: the HANX condom was the very first product we launched back in 2018 and it's been a firm favourite ever since. Our... Read more
The one that started it all: the HANX condom was the very first product we launched back in 2018 and it's been a firm favourite ever since. Our signature ultra-thin, vegan condoms are made from 100% Fair Rubber latex, so unlike the johnny big boys on the market, they're biodegradable in your household waste or compost. We've even added a drop of our silky smooth lubricant for less friction, more fun. Choose from Standard or Large size and get set to get it on...
Top tip: team them with our organic cotton Subtle Zip Pouch for bathroom shelfie gold.
Less
Delivered discreetly - shipping from 2nd June 📦
The Inside Scoop
Rated 4.8 out of 5
Best condoms
Vegan ✅ No babies made ✅
Comfortable
Comfortable, and so much more feeling than with the regular product
Thank you
Contraception made with women in mind
After struggling with contraception for so long and hating the feel of generic c...
As a vegan I found it really hard to…
As a vegan I found it really hard to find contraceptives/condoms so I am super h...